Nakota is a 21-year-old black-and-white Spotted Saddle Horse. He is very special to the horses on the ranch, the staff and to the students who enjoy learning from him.
From trauma to trust
Nakota came into my life 16 years ago when one of my students purchased him from a horse dealer in Northern California. When Nakota first arrived at the ranch he stood with his head hung low in the corner of the stall. He was depressed, scared and shut down around people.
We soon came to learn that Nakota had been mistreated and had endured several traumas. The horse dealer that had sold Nakota to my student had drugged him so that he appeared calmer.
In time, we gained Nakota's trust and he started to show his deep and kind spirit. He taught me and many students very valuable lessons in horsemanship, patience, empathy and trust.
Nakota at the ranch
Nakota is the best herd leader I have ever seen in a horse. He is fair, he communicates clearly, and he does not get emotional. He has been invaluable in raising youngsters like Gizmo and Raven. He has been a steady, calming presence for many horses (young and old!) who have come into the program for training and development.
With students, he is patient and kind. He is an excellent teacher and a willing partner. He is one of the most highly trained horses on the ranch and exhibits amazing lightness and skill in his liberty play. He is still an active part of our lesson program for adults and youth.
Supporting Nakota like he supports us
During his journey, we discovered that Nakota had a neurological condition called "shivers" which requires special care and attention. A couple of years ago his owner approached me to inform me that she could no longer care for him.
My heart ached. He had given so much and he had come so far I just couldn't bear the thought of him being mistreated. With limited space and resources I was not in the position to take on another horse. But with a lot of thought, I decided that I would make the ranch Nakota's forever home.
100% of the raffle proceeds from our Rally and Agility Events goes towards Nakota's feed and care. You contribution helps make it possible for Nakota to retire here at Equine Partners.
Our thanks to our generous sponsors
We've held four Rally and Agility Events this year. Our sponsors have donated prizes for each of the raffles to help us raise funds for Nakota's care and we are very grateful for them!
Penn Valley True Value Fence and Ranch Supply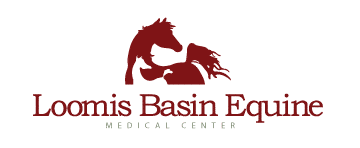 Loomis Basin Equine Medical Center